Keynote Talk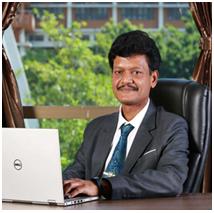 Dr.U.Chandrasekhar
Pro-Vice Chancellor
VelTech University
Chennai
Dr. U. Chandrasekhar, Pro-Vice Chancellor of Veltech Dr. RR & Dr. SR University, is a scientist and academician with more than three decades of experience in research in engineering and project management. He received his graduation (NIT, Surathkal) and post-graduation degrees (IIT Chennai) in Mechanical Engineering. He received PhD from VTU for his research in additive manufacturing carried out at DRDO. His areas of research include mechanical analysis of aero gas turbine engine modules, additive manufacturing, micro aerial vehicles and sensors for harsh environments. He received a Gold Medal from the former President of India Dr. AP J Abdul Kalam for his academic achievements. He will deliver keynote address on "Additive Manufacturing for Design and Development of Aeronautical Systems".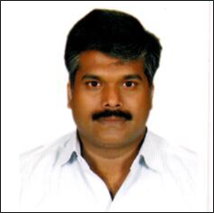 Dr. R. Jagdheesh
COFUND
Marie Curie Fellow
Polytechnical University
of Madrid Spain
R.Jagdheesh received his M.Sc. (1998) and Ph.D. (2005)from Bharathidasan University, India. After the Ph.D., he worked as postdoctoral fellow at Raja Ramanna centre for Advanced Technologies in India, ENSMA CNRS in France, University of Twente in Netherlands, and University of New south Wales, Australia before he joined the CLUPM, Polytechnical University of Madrid in Spain as COFUND Marie Curie Fellow. His research is focused on laser cladding, laser surface alloying and laser micromachining for surface functionalisation. He has published more than 38 research papers in journals and conference proceedings and three European patents. He will deliver keynote address on "Laser machined superhydrophobic surface".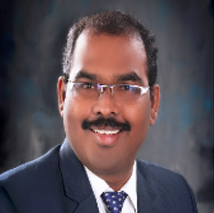 Dr. K. Ganesh
Senior Knowledge Expert
Supply Chain Management
Center of Competence
McKinsey & Company,Inc.
Chennai
Dr.K.Ganesh is Knowledge Expert and Global Lead of "supply chain management center of competence" at McKinsey & Company, Chennai, India. He has graduated in Production Engineering from Annamalai University with the university first rank. He pursued his Master's degree in Industrial Engineering at NIT, Trichy and secured college first. He then moved to IIT Madras where he obtained his doctoral degree in Supply Chain. He is having total 13 years of research and consulting experience in the supply chain consulting and worked with top consulting firms such as TCS and IBM. He has published more than 100 papers in leading international research and written six books. He is himself a lyricist and has written several poems in both English and Tamil. He will deliver keynote address on "Digital Manufacturing and Planning".
Dr. S. Soundarapandian
Assistant Professor
Department of Mechanical Engineering
IIT Madras

Dr. S Soundarapandian is working as faculty member in mechanical engineering with IIT Madras (https://home.iitm.ac.in/sspandian/) since 2013 onwards. Before that, he was with University of North Texas as working as post-doctoral fellow in advanced materials and manufacturing. He has led industrial/sponsor projects in design, materials, manufacturing and automation. Presently, he is working in two key projects (DST-AMT and UAY) in advanced manufacturing and his research team is working on additive manufacturing, laser-aided surface engineering, robotics and automation. He will deliver a talk on "Key challenges and road ahead to 3D printing."